Best Spa Services in CenterPoint
Services / Deep Cleansing Gold Facial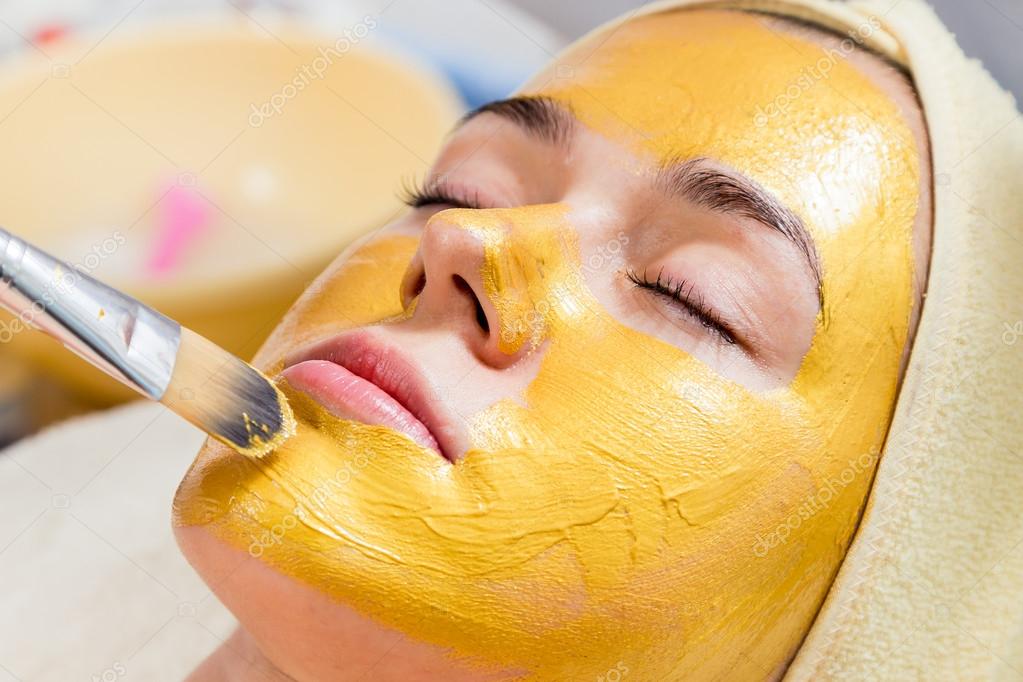 Best Spa Services in CenterPoint
Getting a spa treatment offers several relaxation benefits. This is why many people prefer to get a spa treatment after a long day of work. If you are looking for professional and Best Spa Services in CenterPoint, then you should get in touch with Moon Day Spa. We are experts who will help you to make your skin soft and healthy. If you want to enjoy a memorable spa experience, then don't hesitate to give us a call. We will make sure that you experience the best results.
Detoxify Your Body with A Spa Treatment
Spending a day at a spa allows you to enjoy a lot of health benefits. Moon Day Spa will ensure that you detoxify your body all through the treatment. We offer high the Best Spa Services in CenterPoint and allow our customers to enjoy endless benefits. Our spa therapy includes deep cleansing and massage treatments. We use the right amount of steam in our saunas and will let you sweat out the stress and toxins in your body. We offer the best massage that helps you to flush out all the toxins from your body. The massage therapies during our spas will make you feel relaxed all day long.
Get Great Looking Skin with Our Spa Treatment
Moon Day Spa is one of the best companies that will allow you to get the Best Spa Services in CenterPoint. If you are looking for an effective remedy to relieve your stress and pain, then it is a great idea to get in touch with us. We are professionals who are trained to provide you with a great facial massage. If you want to get glowing skin, then you should get one of our spa treatments. You can give your skin a healthy and youthful glow with our effective skin treatments.
When it comes to your appearance, you deserve the best care that money can buy. Our customer dedication and commitment to continually expanding our knowledge and techniques make Moon Day Spa the premier destination for all your beauty and wellness needs seven days a week.
The Customer Is the Queen
Moon Day Spa is serving its gorgeous clients with more than a decade of experience in the beauty industry. We understand your priorities and concerns and we are ready to give you the most memorable spa experience of your life with all our services.
Our Services
Waxing
Eyebrow Threading or Waxing
Eyebrow Tint
Upper Lip Threading or Waxing
Lower Lip Threading or Waxing
Chin Threading or Waxing
Forehead Threading or Waxing
Sides Threading or Waxing
Neck Threading or Waxing
Full Face Threading or Waxing
Under Arms Waxing
Full Arms Waxing
Half Arms Waxing
Lower Bell Button Waxing
Toes / Knuckles
Full Legs Waxing
Half Legs Waxing
Back & Shoulder Neck Waxing
Chest & Stomach W/ Neck Waxing
Brazilian Waxing
Bikini Line Waxing
Henna Design
Bleaching
Facials
Express Facials
Fair Complexion Pearl Facial
Dermabrasive Oxygen Facial
Deep Cleaning Gold Facial
Face Pack
Eyelashes
Eyelashes Strip
Eyelashes Individual Natural
Eyelashes Individual Full
Eyelashes Extension
Body Cavitation
Non-Invasive Skin Tightening
Non-Invasive Cavitation Lipo
Wood Therapy
Non-Invasive Vacuum Therapy
Yoni Steam
Mud Mask Therapy
Vagacial
Sugaring
Full Body Polish
Microblading
Services That Fulfil 100% Customer Satisfaction
Moon Day Spa's salon services take pride in providing our valued customers with all good services and customer service satisfaction. We also provide a wide choice to customers; you can use any services that you like. All of our services are at decent prices, so there is no hesitation when you use one or even more services at our salon. Enjoy our wide range of services in a cosy and luxurious environment. We look forward to serving you! Book your appointment and have a beautiful and relaxing day at Moon Day Spa all by yourself or with your girls. We are more than happy to serve you. Contact Moon Day Spa for Best Spa Services in CenterPoint.
Enjoy a wide range of benefits from facial treatments
By getting the best facial services in CenterPoint you can enjoy a lot of benefits. If you want to get rid of irregular pigmentation, freckles, and mild scars then you should get in touch with Moon Day Spa. We use high-quality face Packs that increase collagen production and brighten your skin. If you want to get a more youthful appearance, then you should give us a call. Our face masks promote an even and glowing complexion. You can choose a particular mask as an add-on during your facial treatment and reap the added benefits.
Contact Us Now For More Details
A luxurious deep cleansing gold facial with a designer Collagen mask infused with pure 24K Gold, to hydrate, plump, moisturise, brighten, tighten & lift your skin instantly. Is beneficial to all skin types with no down time. There are many benefits to gold facials but one of the biggest benefits of having a gold facial is that it activates the process of your cell renewal and rejuvenates your skin. Helps with oily and dry skin. Because gold increases blood flow, it helps slow down collagen depletion and elastin breakdown thus making skin look younger, smoother and more youthful. Gold has also been known as an anti-inflammatory agent for ailments such as arthritis but, when applied topically as a facial, can also firm and tighten the skin. Call Moon's Day Spa and be ready to have an amazing experience.