Best Parlor Services In Birmingham
Services / Best Parlor Services In Birmingham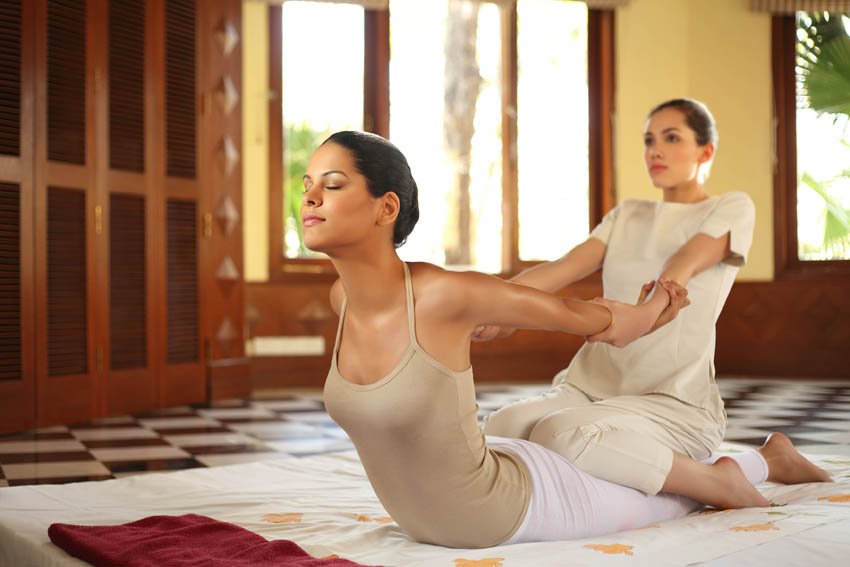 If you're looking for a rejuvenating escape from the hustle and bustle of everyday life, look no further than Moons Day Spa, where you'll find the best parlor services in Birmingham. Our exquisite range of treatments promises to leave you feeling refreshed, renewed, and revitalized. Step into our serene sanctuary, and let our team of skilled professionals take care of your every need.
Impeccable Hands and Feet: Mani and Pedi Services
Moreover, Moons Day Spa's manicure and pedicure services are designed under Best Parlor Services in Birmingham to make your hands and feet feel pampered and polished. From classic nail care to trendy nail art, we offer a wide range of options to suit your preferences. Our skilled technicians will shape, buff, and paint your nails to perfection.
Indulge in Smoothness: Waxing Services for Silky Skin
Firstly, Moons Day Spa offers top-notch waxing services that guarantee silky-smooth skin. Whether you want to tame your eyebrows, achieve baby-soft legs, or maintain a flawless bikini line, our experienced estheticians will cater to your specific needs with precision and care. Furthermore, we use premium quality wax that minimizes discomfort and ensures long-lasting results under our Best Parlor Services in Birmingham.
Captivating Eyes: Best Parlor Services In Birmingham
Additionally, we provide eyelash treatments that will make your eyes truly mesmerizing. Not only will you be spared the hassle of applying mascara every morning, but your lashes will also appear longer, fuller, and more luscious. Our skilled technicians will apply individual lashes with precision, ensuring a natural and beautiful look. Furthermore, we offer various options under our Best Parlor Services in Birmingham.   
Glowing Complexion: Rejuvenating Facials
Additionally, Moons Day Spa's rejuvenating facials under Best Parlor Services in Birmingham that will leave your skin with a healthy and radiant glow. Our experienced estheticians will analyze your skin and customize the treatment to target your specific concerns. Moreover, we use premium skincare products packed with nourishing ingredients to revitalize your skin. In addition, our facial massage techniques improve blood circulation, promote collagen production, and relax facial muscles, resulting in a more youthful appearance. 
Discover Moons Day Spa
Moreover, Moons Day Spa offers the best parlor services in Birmingham, providing a sanctuary of tranquility and relaxation. Our comprehensive range of treatments promises an unforgettable experience. Make an appointment and visit us today. Let us take care of you, and you'll leave feeling refreshed, renewed, and ready to take on the world.
Blissful Relaxation: Revitalizing Massages
Besides being known for the services in Birmingham, Moons Day Spa takes pride in our revitalizing massage therapies. Additionally, our team of skilled massage therapists specializes in various techniques, including Swedish, deep tissue, and hot stone massages, among others. Moreover, we personalize each massage session to address your unique needs and preferences. 
Perfectly Sculpted: Eyebrow Shaping Services
Additionally, Moons Day Spa's eyebrow shaping services are specifically tailored to frame your face perfectly. Furthermore, our experienced technicians will work with you to determine the ideal eyebrow shape that complements your features. Moreover, we use precise techniques, such as waxing, tweezing, and threading, to create beautifully sculpted eyebrows.
The Future of Skin Rejuvenation: Micro-needling Treatment
In conclusion, Moons Day Spa offers cutting-edge micro needling treatments for unparalleled skin rejuvenation as the best parlor services provider in Birmingham. Additionally, this non-invasive procedure stimulates collagen production, improves skin texture, and reduces the appearance of fine lines and wrinkles. Besides, microneedling helps in minimizing acne scars and pore size, leaving your skin smoother and more radiant.  
Contact Us Now For Best Parlor Services In Birmingham
A luxurious deep cleansing gold facial with a designer Collagen mask infused with pure 24K Gold, to hydrate, plump, moisturise, brighten, tighten & lift your skin instantly. Is beneficial to all skin types with no down time. There are many benefits to gold facials but one of the biggest benefits of having a gold facial is that it activates the process of your cell renewal and rejuvenates your skin. Helps with oily and dry skin. Because gold increases blood flow, it helps slow down collagen depletion and elastin breakdown thus making skin look younger, smoother and more youthful. Gold has also been known as an anti-inflammatory agent for ailments such as arthritis but, when applied topically as a facial, can also firm and tighten the skin. Call Moon's Day Spa and be ready to have an amazing experience.