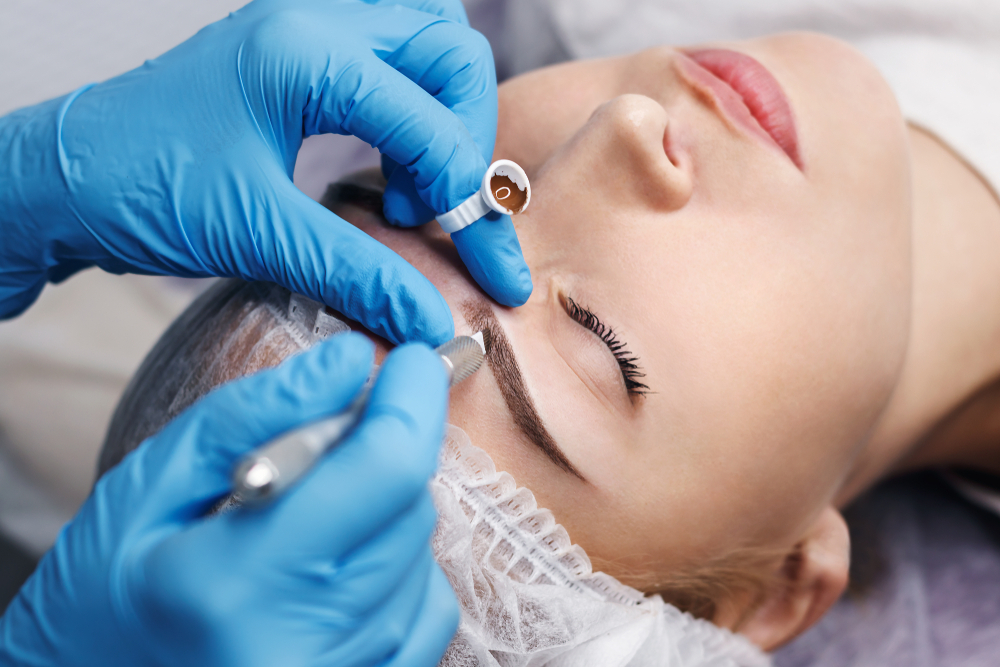 Microblading, also known as Hair Stroke Brows, Powder Brows, Combination Brows, and Ombré Brows, is a form of a cosmetic semi-permanent make-up performed using, a manual (not a machine) disposable handheld tool, composed with very fine needles resembling the shape of a blade (we call it a microblade), to hand draw each individual hair and simultaneously implant the pigment into the skin.  Each new hair stroke that is drawn by a Microblading Artist is meant to simulate the client's natural eyebrow hair and seamlessly blend it with the client's existing brows to add color and fullness resulting in a very natural look. Our microblading process at Moon's Day Spa ensures that we design a customized shape, look, and feel that complements your face and your personality. With our experienced Artist the results will be gorgeous yet undetectable.
Comprehensive Spa Services & Treatments
Moon's Day Spa in Trussville, AL offers the most advanced permanent make-up treatments such as microblading, powder brows, lash enhancement, eyeliners, lip blushing and lip neutralization. We also offer many aesthetic skin treatments such as microdermabrasion, microneedling, bb glow, cosmetic injections and much more.  We pride ourselves on inclusivity and welcome anyone who visits our studio. Every client is special to us and we will make sure that you feel relaxed, confident and informed from your first contact with us, right through to your treatment and aftercare.
Contact Us Now For More Details
Get Fuller, More Defined Eyebrow Shape & Color With Microblading
Microblading can be a great way to help achieve the worry free look you are wanting in your daily routine. Microblading Services we offer at Moon's Day Spa, with the use of highest quality of tools and inks. Our artists would love to meet with you to answer any questions you may have and to make sure you are a candidate for Microblading. We are excited to have amazing artist on our team who are certified and would be happy to meet with you to discuss your brow needs. Our artists have exercised advanced knowledge in creating eyebrows on clients with no eyebrows (alopecia, over tweezing, post cancer treatments) , thin or sparse eyebrows, to just wanting a little more in order to help you save your valuable time of drawing them on or filling in daily.