Eyelashes Individual Full
Eyelashes / Eyelashes Extension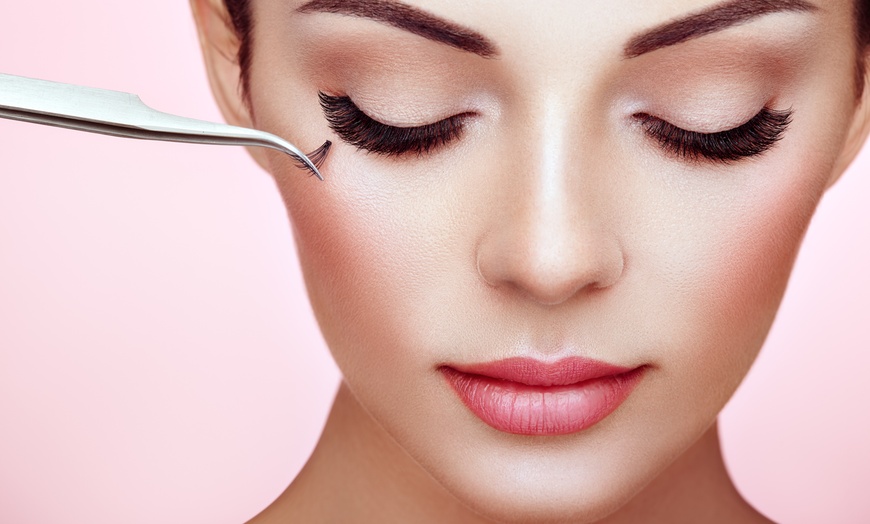 Eyelashes Individual Full
Moon's Day Spa's Eyelash Extensions are the only lash extension system that has earned the reputation as the the healthiest professional eyelash extension system available. Applied by an expertly trained and certified Extensionist, you can achieve a variety of lash looks. The extensions are applied in a lash by lash technique, thus creating lashes that look as if you were born with them. Whether it is to restore the lashes of your youth, or to boast length for a special occasion, this system can provide any creative look. Your technician will review the care and maintenance of your new Eyelashes Individual Full look with you. In certain cases, clients may have the need or want for more than the normally allotted amount of lashes. If this should pertain to your service, your lash artist will consult with you in regards to additional pricing.
Cleaning & Maintenance Of Lash Extensions
Cleansing your Eyelashes Individual Full extensions to remove make-up and debris that accumulates over time is essential. Cleansing is recommended once a week or as needed especially after a formal make-up application. Lash cleansing also helps to maintain the vitality of your lashes and removes bacteria. At Moon's day Spa, we invite you to experience the exceptional. This is your luxury retreat for expertly applied eyelash extensions, lash fills, eyebrow threading, eyebrow tinting and lash lifts. It's time to own your look and save time on your morning make-up routine while you're at it. When you leave our salon, you'll love your new lashes and, most importantly, the person staring back at you in the mirror.
Contact Us Now For More Details
Professionally Skilled & Certified Staff
Moon's day Spa staff is more than just experts with eyelashes. Our eyelash specialists are ready to pamper you. All lash stylists are licensed and trained to provide a customize application to each client. With extensive knowledge, education, creativity, and individuality, you will get the results you are looking for. Our Eyelashes Individual Full Extensions are semi-permanent eyelash extensions comprised of individual synthetic eyelashes that are curved to replicate a natural eyelash. Our lashes are thicker at the base and taper to a fine point. They are applied on to individual eyelashes, one extension at a time, for a natural, elegant look to lengthen and add fullness to the existing lashes. Eyelash Extensions are for professional application only. Self-application and application by untrained individuals is strongly discouraged.