Eyelashes Individual Natural
Eyelashes / Eyelashes Individual Natural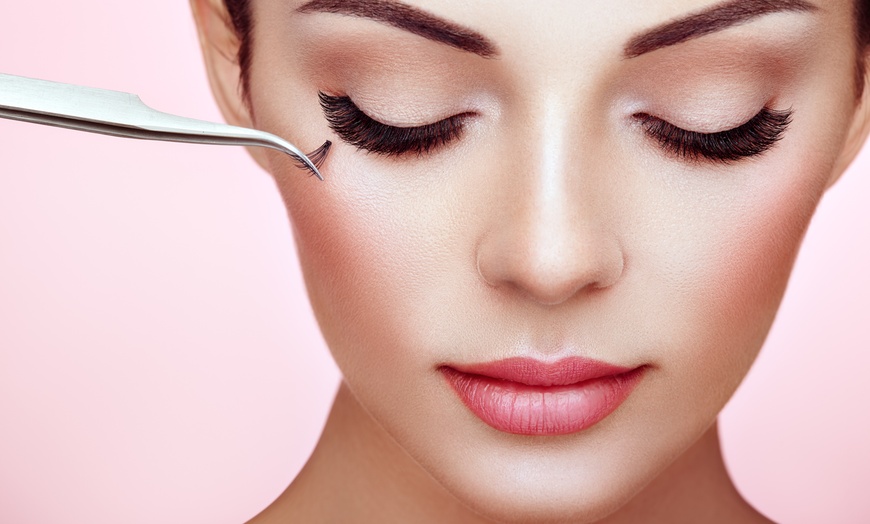 Eyelashes Individual Natural
Lash extensions can help create a dramatic look without make-up. A simple in-office appointment at Moon's Day Spa can leave you with a set of lashes you'll love. For maintenance, simply come in every few weeks to receive a lash fill. Eyelash extensions give you longer, fuller eyelashes without the mascara clumpy look. You'll look fresh from the time you wake up until the time you go to bed. Interested in a more Eyelashes Individual Natural look? Lash extensions can be tailored to your specific needs and create a dramatic or subtle yet fuller look. Benefits of lash extensions include:
 Enhances the look of your natural lashes
More dramatic than mascara
Wake up looking stunning
Great for travellers
Works perfect for special occasions
Makes the eyes pop
Moon's Day Spa's highly trained and licensed professionals are proud to provide you with a recommendation on the best type, length, and shape of eyelash extensions for your individual natural eyes look. We offer several lash extension services ranging from creating natural looks to producing a dramatic and glamorous style. Our eyelash extensions are individual lashes glued to your existing eyelashes one by one with tweezers. This transforms your natural lashes into lush, beautiful, longer lashes. Our Eyelash Extensions are water-proof, you will look great when you shower, exercise and sleep. Our eyelash extensions will last weeks, and even months with regular fills recommended every 2 to 3 weeks.
Lashes That Makes You Shine Brightly : Moon's Day Spa stand for sophistication and beauty everyday with our care and commitment to you. Our dedication to make you drop-dead gorgeous by bringing out your natural beauty is why our clients choose us. Here are other reasons our clients love what we do:
Our clients appreciate and value our level of customer care
The professional approach our technicians bring to the table
The relaxing, mini-vacation ambiance our salon offers.
Contact Us Now For More Details
Eyelashes Individual Natural
Have your Lashes done by Moon's Day Spa Lash certified Pro. Along with each Set preformed, a consultation will be done to make sure Eyelashes Individual Natural extensions are a good fit for you. With each service, Lashes will be cleansed and applied using best lash certified products. Call for your appointment.