Best Spa Services In Birmingham
Services / Best Spa Services In Birmingham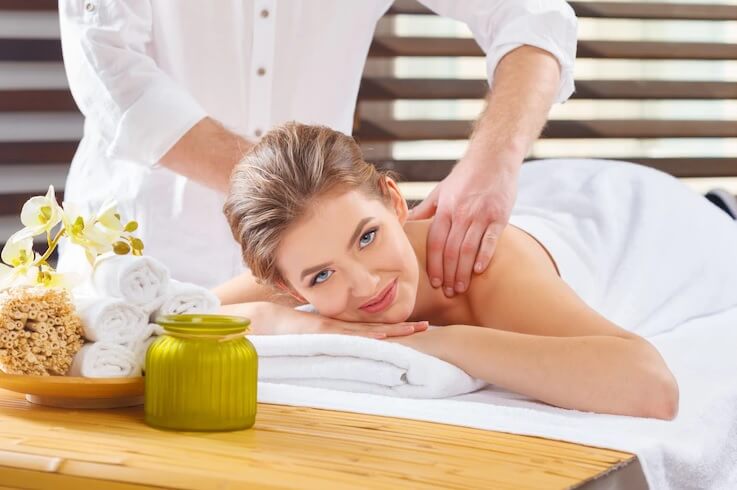 Are you looking for a blissful retreat from the hustle and bustle of everyday life? Look no further! Moons Day Spa offers the best spa services in Birmingham, providing you with a rejuvenating experience like no other. In particular, our carefully curated spa treatments are designed to pamper your body and soothe your mind, leaving you feeling refreshed and revitalized. Step into a world of luxury and serenity as we take you on a journey of complete relaxation. 
Unveiling the Secrets of Our Spa Services
At Moons Day Spa, we take pride in delivering top-notch spa services in Birmingham that cater to your specific needs. Furthermore, our experienced therapists are trained to provide exceptional care and ensure that you get the best possible experience. Let us walk you through the complete process of our most sought-after spa treatments:
Tranquility Begins – Welcoming You
As you step into Moons Day Spa, you will be warmly greeted by our friendly staff, setting the tone for a peaceful and comforting experience. Moreover, our serene ambiance and soothing music will instantly put you at ease, preparing you for the pampering journey that lies ahead.
Reflexology – Restoring Balance
Moons Day Spa's specialized reflexology sessions will work wonders for your overall well-being. However, by applying pressure to specific points on your feet, we stimulate various body organs and promote balance and healing throughout your body.
Unwinding in Style – Pre-Treatment Rituals
Before your treatment commences at Moons Day Spa, you'll be provided with plush robes and slippers to ensure your utmost comfort. Next, enjoy a calming cup of herbal tea, specially blended to relax your senses and prepare your body for the indulgence that awaits in our spa services in Birmingham.
Heavenly Hydrotherapy – Soothing Your Soul
Indulge in the delight of our hydrotherapy treatments, where warm water and hydro jets work in harmony to soothe your body and calm your mind. Besides, the gentle pressure on your muscles will alleviate any lingering tension, leaving you feeling completely relaxed and at peace.
Exfoliation and Nourishment – Reviving Your Skin
Experience the magic of Moons Day Spa's rejuvenating facials and body scrubs, specially crafted to exfoliate and nourish your skin deeply. Consequently, our premium skincare products work wonders, leaving you with a radiant and glowing complexion next in our spa services in Birmingham.
Timeless Tranquillity – Meditation and Relaxation
After our spa services in Birmingham, you'll have time to unwind in Moons Day Spa's peaceful meditation area. Hence, let your mind drift into a state of complete relaxation as you absorb the benefits of your spa journey.
Rejuvenating Body Massages – A Symphony of Relaxation
Our body massage therapies in Birmingham are the epitome of luxury. In addition, with a selection of aromatic oils and expert hands gliding across your body, you'll feel the stress and tension melting away. Significantly, the therapeutic touch of our skilled therapists will target your muscles' knots, leaving you with a sense of pure bliss.
Best Spa Services In Birmingham - Book Your Appointment Today
Overall, at Moons Day Spa, we take pride in being the providers of the best spa services in Birmingham. Also, our unrivaled treatments, coupled with our attention to detail, will leave you with an unforgettable experience. Book your appointment with us today and let us take you on a journey of tranquility and rejuvenation. Treat yourself to the pampering you deserve!
Contact Us Now For Best Spa Services In Birmingham
A luxurious deep cleansing gold facial with a designer Collagen mask infused with pure 24K Gold, to hydrate, plump, moisturise, brighten, tighten & lift your skin instantly. Is beneficial to all skin types with no down time. There are many benefits to gold facials but one of the biggest benefits of having a gold facial is that it activates the process of your cell renewal and rejuvenates your skin. Helps with oily and dry skin. Because gold increases blood flow, it helps slow down collagen depletion and elastin breakdown thus making skin look younger, smoother and more youthful. Gold has also been known as an anti-inflammatory agent for ailments such as arthritis but, when applied topically as a facial, can also firm and tighten the skin. Call Moon's Day Spa and be ready to have an amazing experience.