Services / Spa Treatment Birmingham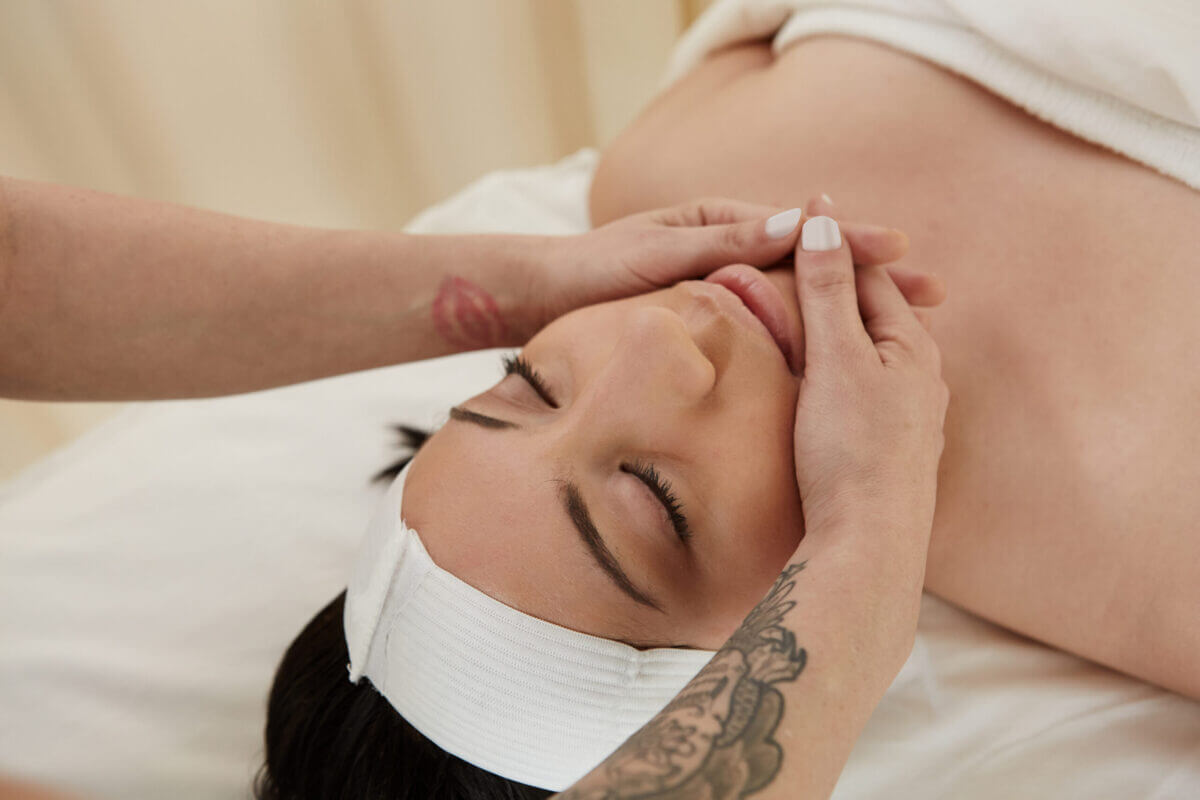 Are you seeking a blissful escape from the daily hustle and bustle? Look no further than Moons Day Spa, where our luxurious Spa Treatment in Birmingham promises to transport you to a realm of relaxation and rejuvenation like never before. Additionally, with a wide range of indulgent services, we invite you to immerse yourself in a tranquil oasis designed to awaken your senses and revitalize your mind, body, and soul.
Renew and Revive: Our Signature Massages
Step into a world of serenity with Moons Day Spa's Signature Massages – the cornerstone of our Spa Treatment in Birmingham. Notably, from the soothing strokes of Swedish Massage to the targeted pressure of Deep Tissue Massage. Our therapists customize each session to alleviate muscle aches, enhance circulation, and restore vitality. Prepare to experience total relaxation and leave with a new sense of energy.
Unravel the Secrets of Radiant Skin with Facials
Treat your skin to a radiant glow with Moons Day Spa revitalizing Facials. Ultimately, our Spa Treatment in Birmingham offers an array of facials that cater to all skin types. No matter, if you need deep cleansing, exfoliation, or hydration, our skilled estheticians use top-quality products and advanced techniques to reveal your skin's natural radiance.
Indulge in Pure Bliss with Our Revitalizing Spa Treatments in Birmingham
At Moons Day Spa, we take immense pride in curating an extensive selection of Spa Treatments in Birmingham, each meticulously crafted to cater to your unique needs. Likewise, our highly trained therapists, with their expert touch, employ a variety of therapeutic techniques to melt away tension and leave you feeling renewed.
Soothe Your Senses with Aromatherapy
Embrace the therapeutic powers of aroma with Moons Day Spa Aromatherapy Spa Treatment in Birmingham. In particular, inhale the enchanting scents of essential oils as our expert aromatherapists skillfully massage away your tension. Above all, this sensory journey aims to enhance your well-being, reduce stress, and promote emotional balance, leaving you feeling centered and at peace.
Revitalize Your Body with Hydrotherapy
Soak your stress away in Moons Day Spa's therapeutic baths or experience the soothing effects of our Vichy Shower. In fact, our Treatment in Birmingham offers hydrotherapy sessions that improve circulation, ease muscle tension, and promote overall well-being, leaving you refreshed and rejuvenated.
The Ultimate Pampering: Body Wraps and Scrubs
Indulge in the ultimate pampering experience with Moons Day Spa's luxurious Body Wraps and Scrubs. These revitalizing treatments utilize natural ingredients to detoxify and nourish your skin, leaving it soft, supple, and hydrated. As you drift away into a state of deep relaxation, our therapists work their magic, renewing your skin's glow and promoting a profound sense of well-being.
Book Yourself The Top Spa Treatment in Birmingham
In conclusion, at Moons Day Spa, our Spa Treatment in Birmingham is more than just a service; it's an exquisite journey to rejuvenation and well-being. Thus, allow yourself the gift of self-care and surrender to the expert hands of our therapists. As you step back into the world after your spa experience, you will carry with you a sense of serenity and balance that will linger, reminding you to nurture yourself whenever needed. Book your appointment today.
Enhance Your Natural Beauty with Spa Enhancements
Complement your spa experience with Moons Day Spa's selection of Spa Enhancements. Equally important, from professional waxing services to rejuvenating eye treatments, these add-ons enhance the benefits of our main treatments and leave you feeling pampered from head to toe.
Contact Us Now For Spa Treatment Birmingham
A luxurious deep cleansing gold facial with a designer Collagen mask infused with pure 24K Gold, to hydrate, plump, moisturise, brighten, tighten & lift your skin instantly. Is beneficial to all skin types with no down time. There are many benefits to gold facials but one of the biggest benefits of having a gold facial is that it activates the process of your cell renewal and rejuvenates your skin. Helps with oily and dry skin. Because gold increases blood flow, it helps slow down collagen depletion and elastin breakdown thus making skin look younger, smoother and more youthful. Gold has also been known as an anti-inflammatory agent for ailments such as arthritis but, when applied topically as a facial, can also firm and tighten the skin. Call Moon's Day Spa and be ready to have an amazing experience.