Services / Deep Cleansing Gold Facial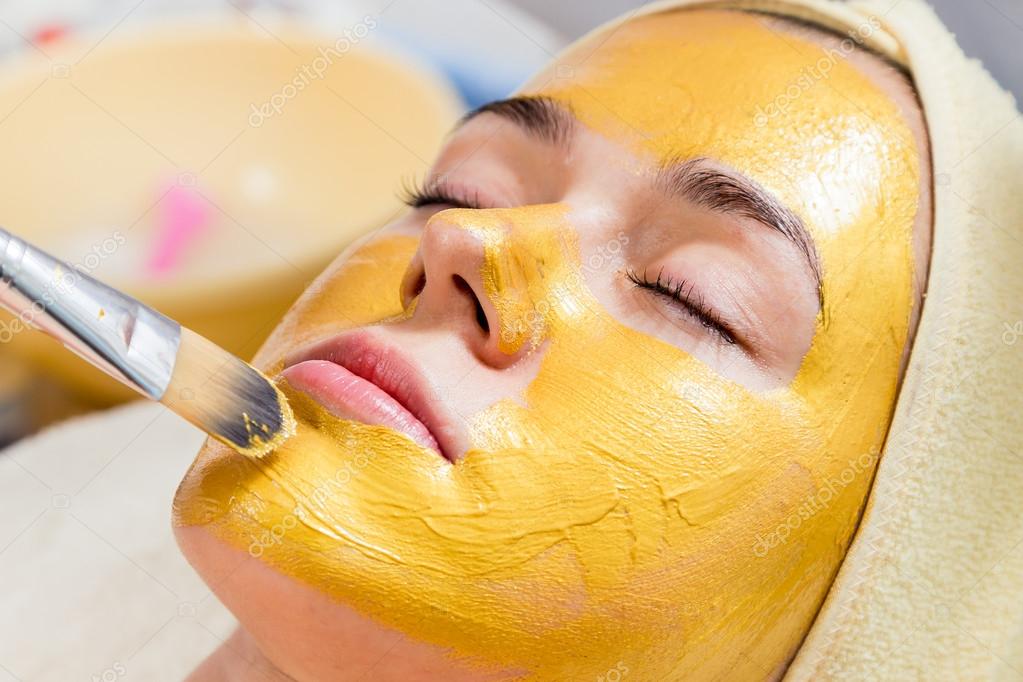 Are you tired of constantly shaving or dealing with pesky ingrown hairs? Look no further than Moons Day Spa for all your waxing needs. Our experienced aestheticians provide top-notch, professional services that leave your skin feeling smooth and hair-free. Keep reading to learn more about our Waxing Services Near Me and why Moons Day Spa is the best choice for all your hair removal needs.
Services Offered
At Moons Day Spa, we offer a wide range of Waxing Services Near Me to cater to all of our client's needs. From simple eyebrow waxing to full Brazilian waxes, we've got you covered. Our menu of services includes:
Eyebrow waxing
Upper lip waxing
Chin waxing
Underarm waxing
Bikini waxing
Brazilian waxing
Full leg waxing
Half-leg waxing
No matter which service you choose, you can trust that our aestheticians will provide a near-painless experience that leaves your skin looking and feeling fabulous.
How It Works
Waxing may seem intimidating to those who have never experienced it before, but our estheticians are skilled professionals who make the process as quick and easy as possible. During your appointment, your esthetician will apply warm wax to the targeted area and then quickly remove the wax and hair using a strip of cloth. The result is smooth, hair-free skin that lasts significantly longer than shaving.
Why Choose Moons Day Spa?
When it comes to choosing a waxing service, you want to make sure you're in good hands. At Moons Day Spa, we pride ourselves on providing a comfortable, hygienic environment where clients can relax and feel at ease. Our estheticians have experienced professionals who use the highest quality products and techniques to ensure your satisfaction.
Additionally, we believe in being transparent with our clients. That's why we always use disposable materials and never "double-dip" our wax sticks. This promotes not only cleanliness but also reduces any chances of cross-infection.
The Benefits Of Waxing
There are many benefits to waxing over other hair removals methods such as shaving or depilatory creams. Firstly, waxing typically lasts longer than other methods, meaning you'll have to worry about hair growth less frequently. Additionally, for many people, waxing results in fewer ingrown hairs and leaves skin feeling smoother and softer.
Another benefit of waxing is that it can help to slow down hair growth over time. This means that with regular waxing appointments, you may notice that hair growth becomes less dense over time.
Book Your Appointment Today
Are you ready to experience the many benefits of waxing for yourself? Book an appointment at Moons Day Spa today and see the difference professional Waxing Services Near Me can make. We promise to give you a comfortable, hygienic experience that leaves your skin looking and feeling better than ever.
Enjoy a wide range of benefits from facial treatments
By getting the best facial services in CenterPoint you can enjoy a lot of benefits. If you want to get rid of irregular pigmentation, freckles, and mild scars then you should get in touch with Moon Day Spa. We use high-quality face Packs that increase collagen production and brighten your skin. If you want to get a more youthful appearance, then you should give us a call. Our face masks promote an even and glowing complexion. You can choose a particular mask as an add-on during your facial treatment and reap the added benefits.
Contact Us Now For More Details
A luxurious deep cleansing gold facial with a designer Collagen mask infused with pure 24K Gold, to hydrate, plump, moisturise, brighten, tighten & lift your skin instantly. Is beneficial to all skin types with no down time. There are many benefits to gold facials but one of the biggest benefits of having a gold facial is that it activates the process of your cell renewal and rejuvenates your skin. Helps with oily and dry skin. Because gold increases blood flow, it helps slow down collagen depletion and elastin breakdown thus making skin look younger, smoother and more youthful. Gold has also been known as an anti-inflammatory agent for ailments such as arthritis but, when applied topically as a facial, can also firm and tighten the skin. Call Moon's Day Spa and be ready to have an amazing experience.