Services / Deep Cleansing Gold Facial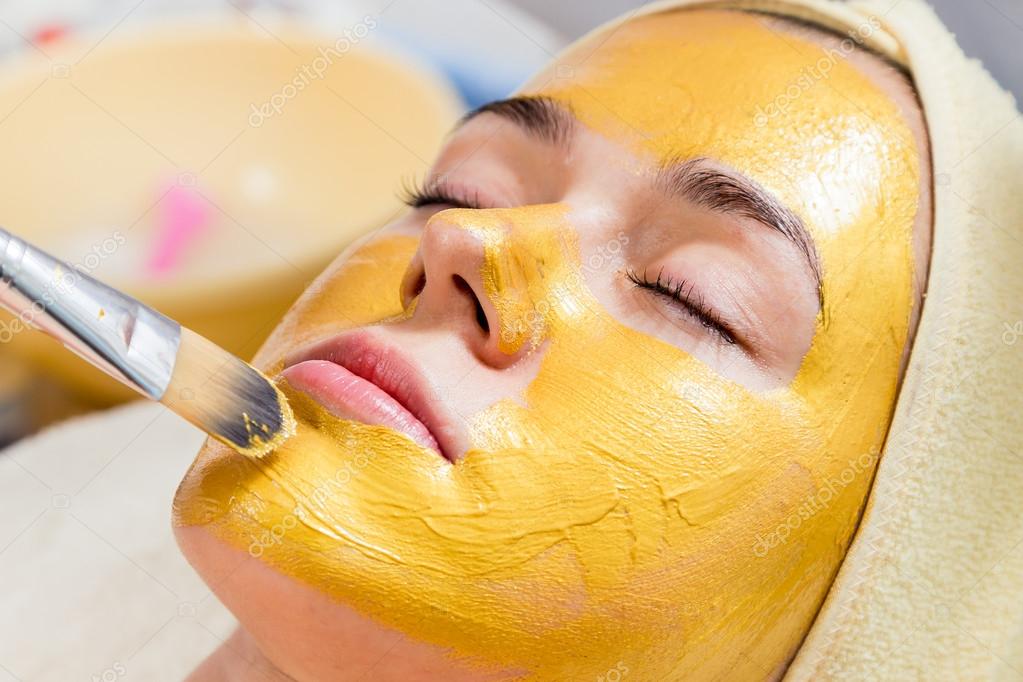 Living in a world that moves at lightning speed can be very stressful. That is why we all need to take a break now and then to relax and rejuvenate our bodies and minds. And what better way to do that than by indulging yourself in a luxurious spa treatment? If you have been searching for "Spa Services Near Me," then look no further than Moons Day Spa. Here, we offer a range of services that will leave you feeling refreshed. So, ready to tackle the world once again.
Facials
Facial treatments are an excellent way to rejuvenate your skin and help you feel refreshed and revitalized. Whether you're dealing with acne or wrinkles, or just want to maintain the health of your skin. Our facial therapy treatments will leave you with glowing, healthy-looking results. Our expert estheticians will work with you to identify your skin type and your concerns. Before recommending a customized treatment that will give you the best results.
Body Wraps
If you're looking for a great way to detoxify and rejuvenate your skin, consider one of our body wrap treatments. We use only the most high-quality and effective ingredients such as seaweed, mud, and other minerals to help detoxify and nourish your skin. Our body wrap treatments also help to reduce inflammation, improve circulation and promote lymphatic drainage, leaving you feeling refreshed and revitalized.
Nail Services
Nothing can make you feel more pampered and relaxed than a good manicure or pedicure. At Moons Day Spa, we offer a range of nail services that will help you look and feel your best. From simple polish changes to intricate nail art designs, we offer it all. Our expert technicians use only the best quality products and techniques, ensuring that your nails look great and stay healthy.
Waxing Services
At Moons Day Spa, we understand that waxing is a personal choice, and we strive to make the experience as comfortable and stress-free as possible. Our expert waxing specialists use only the best quality products and techniques to ensure that your experience is as painless as possible. We offer a range of waxing services that include eyebrow waxing, Brazilian waxing, and more.
At Moons Day Spa, we pride ourselves on providing our clients with the best Spa Services Near Me that not only leave them feeling refreshed and rejuvenated but also improve their overall health and wellness. Each of our treatments is expertly designed to address your specific needs, and we always strive to provide our clients with a comfortable and stress-free environment. So, if you're looking for quality Spa Services Near Me that will exceed your expectations, come to visit us, and you won't regret it.
Massage Therapy
At Moons Day Spa, we believe that massage therapy is not just a luxury; it's a necessity. Whether you're suffering from chronic pain or stress, or just need to unwind, our licensed and experienced massage therapists will provide you with a therapeutic experience that will soothe your aches and pains away. We offer a wide range of massage therapy services, including Swedish massage, deep tissue massage, hot stone massage, aromatherapy massage, and more.
Enjoy a wide range of benefits from facial treatments
By getting the best facial services in CenterPoint you can enjoy a lot of benefits. If you want to get rid of irregular pigmentation, freckles, and mild scars then you should get in touch with Moon Day Spa. We use high-quality face Packs that increase collagen production and brighten your skin. If you want to get a more youthful appearance, then you should give us a call. Our face masks promote an even and glowing complexion. You can choose a particular mask as an add-on during your facial treatment and reap the added benefits.
Contact Us Now For More Details
A luxurious deep cleansing gold facial with a designer Collagen mask infused with pure 24K Gold, to hydrate, plump, moisturise, brighten, tighten & lift your skin instantly. Is beneficial to all skin types with no down time. There are many benefits to gold facials but one of the biggest benefits of having a gold facial is that it activates the process of your cell renewal and rejuvenates your skin. Helps with oily and dry skin. Because gold increases blood flow, it helps slow down collagen depletion and elastin breakdown thus making skin look younger, smoother and more youthful. Gold has also been known as an anti-inflammatory agent for ailments such as arthritis but, when applied topically as a facial, can also firm and tighten the skin. Call Moon's Day Spa and be ready to have an amazing experience.